We might be a day late but (a) we ain't short and (b) it was TOTALLY worth it! Bringing you the new and improved awesomeness that is The Madness Collective!!
Informative, Funny and Thoroughly Inappropriate as brought to you by Crescent Muhammad, Tina McDowelle and Antwane Cowen a.k.a. "THE MADNESS COLLECTIVE!!"
(Also, go to our page: www.Facebook.com/TheMadnessCollective and LIKE us!)
Politics & Pop Culture!
(1) Gay Marriage in New Jersey is Good to Go!
(2) "Support For Legalizing Marijuana Grows To Highest Point Ever In Gallup Poll"
(3) "Barneys busted student for 'shopping while black" (This wasn't the first incident)
(4) Kim Kardashian and Kanye West – ENGAGED!
(5) Asian-American Band Fights To Trademark Name "The Slants"
(6) "'CrazySexyCool: The TLC Story" – Twitter went into overdrive!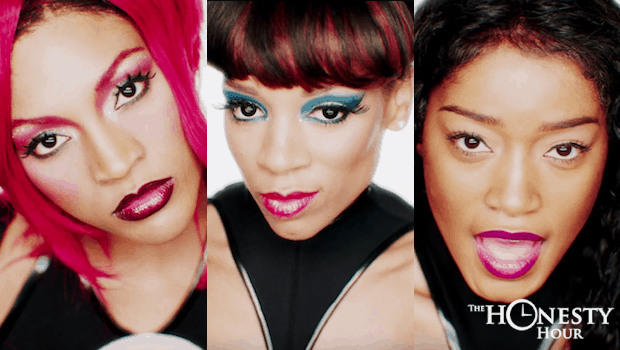 (7) And Featured Artist "Ylvis"
WATCH OUR SHOW!!