(1) Cersei literally employed a scorched earth campaign. SUPER aggy Margery is gone. Also, beware the children.
(2) "Your Gods have forsaken you. This is your God now." #Shame
(3) Tommen said "f*ck this life."
(4) Jaime reminded Walter Frey he was an ain't sh*t dude.
(5) Sam and Gilly made it!! That library looks like it contains all the knowledge for all eternity – past, present and the future. Probably has the name of next year's NBA Champs in it #Warriors
(6) Red Witch should have taken off her necklace and let 'em see the real. "I'm 208 years old, yes kill me please." Jon: "Pack yo sh*t and get." Davos' speech about Shireen 🙁
(7) Lady Olenna: "Let the grown women speak." Ellaria Sand: "Oh my bad, did I say 'survival'? I meant to say vengeance and justice." Enter Varys talking about "Fire & Blood."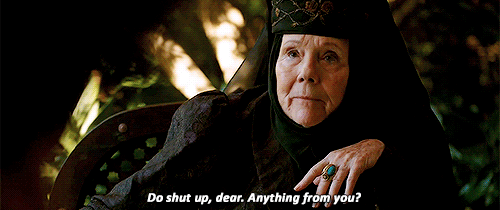 (8) Dany: "Sorry lover you're staying put in Meereen. No mistresses allowed." Tyrion: "He wasn't the first to love you and he won't be the last." WISE WORDS!! Dany made him "Hand of the Queen" #Sob!!!
New Motto: "What Would Dany Do?"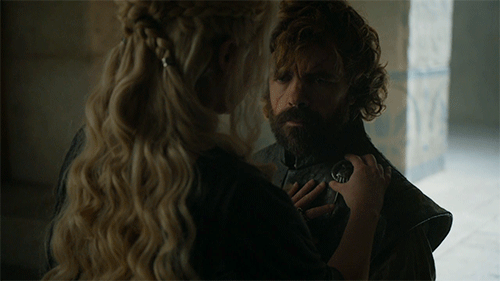 (9) ARYA STARK is snatching faces and taking lives! YES!!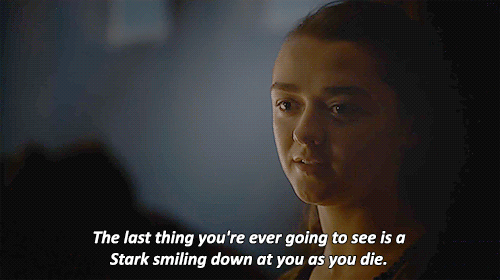 (10) Sansa tole Littlefinger: "Hold up playa, pump yo brakes."
(11) Benjen bounced and left Bran and Meera horseless and sledless. How are they supposed to get around? Can Bran teleport now?? Worst crossfit exercise EVER!!!
(12) Jon IS a Mudblood!! Half Stark, half Dragon!
(13) Lady Mormont called out every one of them shady MFs! "You weak a*s grown a*s men refused the call but MY HOUSE remembered! WE stepped up! I don't care if he is a bastard, he's my King!" #62Strong!
(14) Jaime looked at Cersei like "Damn girl, what did you do??" Cersei: "I'm alive and sitting on the Iron Throne that's what I did."
(15) Dany got ships, Unsullied, Dothraki, Varys, Yara, Tryion Lannister AND dragons #SquadGoals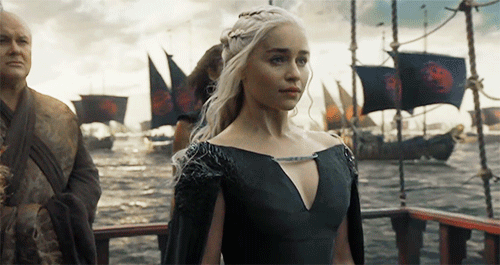 In conclusion: WATCH OUT, THE WIMMENS ARE IN CHARGE NOW!!