JUST A FEW OF OUR STORIES…
(1) "Timeline of Dolphins' alleged bullying saga between Richie Incognito and Jonathan Martin". Friends? Enemies? Bullying? Tough Love? #NFLDrama
(2) Mayor of Toronto, Canada, Rob Ford, finally admits to smoking crack AND then we learned that he went on a rant threatening to MURDER a guy. Btw, he says he is NOT stepping down. #GangstaMayor
(3) I'm not entirely sure what is wrong with CNN's Don Lemon but this is the latest round of ill talk to come out of his mouth:
Lemon said that police were not always very respectful of the people they stopped, but that tampering with the "formula that has reduced crime in New York City" could be very dangerous.

"The question is, would you rather be politically correct or safe and alive?" he concluded.
Oh Don… "Black Twitter" of course promptly sprang into action creating the trending topics: #DonLemonOn and #DonLemonIsTheTypeOfNegro.
Maybe he'll learn one day, maybe…
(4) Peebles' daughter decided to respond to the "CrazySexyCool: The TLC Story" depiction of her momma. Hmmm, well it's almost funny to see a bougie chick try to be "gangsta". #StopIt #YouNeedWaaaaayMorePeople
(5) Kanye Kanye Kanye. NOW this dude is rocking the confederate flag: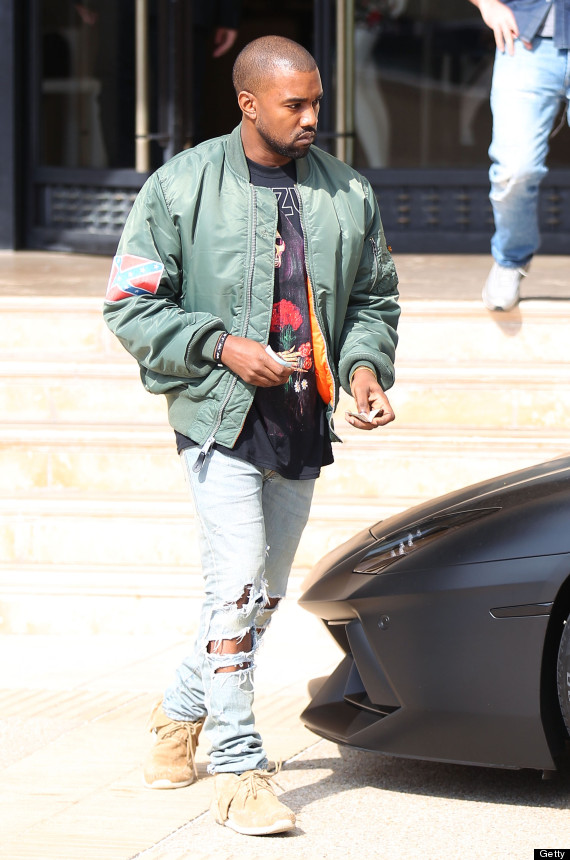 "I took the Confederate flag and made it my flag. It's my flag," West boasted to 97.1 AMP Radio, explaining his reappropriation of the artifact. "I just think people look cool in it," he added, calling it "super-hood and super-white-boy-approved at the same time."
I. Can't. Actually, I. WON'T! I'm 5 seconds away from being all the way done with him. 5, 4, 3…
*(Disclaimer – we may not discuss this on the show but I couldn't let it pass)
* * * * *
SPECIAL GUEST:  OWEN SMITH
Comedian OWEN SMITH has performed stand-up on "Conan", "Comedy Central's "Premium Blend", "Russell Simmons Presents: The Ruckus", HBO's "Def Comedy Jam", BET's "Comic View", and at Montreal's prestigious "Just For Laughs Comedy Festival."  He is a regular comedian at the World Famous Comedy Store in Hollywood, CA and the famed Comedy Cellar in New York City.  Material from Owen's hour long comedy special "Anonymous", plays in heavy rotation on all the comedy stations on Sirrus/XM Radio.
In addition to his stand-up comedy work, Owen is an accomplished television writer who's recent credits include: The Conan O'Brian produced late night variety show "Deon Cole's Black Box"; and NBC's primetime sitcom "Whitney". He was also a writer and guest star actor on the Chris Rock hit sitcom "Everybody Hates Chris" and on the Ice Cube series "Are We There Yet?"
Owen is also a widely-recognized comedic commercial actor who's work has included principle roles in the long-running State Farm "Fan-Cam Dance" commercial and other humor-themed national spots for brands such as McDonalds, Kmart, and General Mills.
Owen's personal appearances include MTV2's "Hip Hop Squares", "Love You, Mean It" on E!, and the "Playboy Morning Show" on Playboy TV.
See Owen Smith's Full One Hour Comedy Special below:
You can learn more about Owen Smith at:
Website: http://www.owensmithisfunny.com
Twitter: http://www.twitter.com/owensmith4real
Facbook: http://www.facebook.com/owensmith4real
* * * * *
FEATURED ARTIST:  "JMSN" (pronounced Jameson)
All this and more on the next episode of…