And I've been taking the subway to work. I hate the subway. I could drive but I have my reasons for not driving this week. Trust me it is NOT about the earth or minimizing my carbon footprint or any of that hippie sh*t.
Sorry, I'm grouchy, this is the effect taking the subway has on me.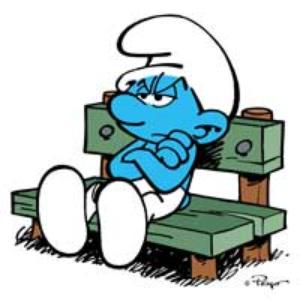 Btw, this is me on the subway:
Yeah yeah, I need a hug vacation… (if you try to hug me I might stab you) #GoWay!
HAPPY TUESDAY!!